Mountain biking in Sassetta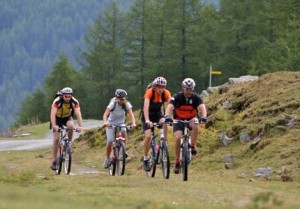 The first events for the summer season at Sassetta and in its surroundings are about to start. The date is Sunday, June 3 2012, with a free bike tour along the Via del Carbone, in the Parco Archeominerario of San Silvestro.
The track is about 45 km with a total climb of 800 meters. The event is suitable for adults and children: we will rediscover our roots through the paths of the way of coal.
The departure is scheduled at 9:00 AM and the arrival at around 4:30 PM. It is recommended to wear suitable clothing. Upon arrival the Celebration Committee will offer all participants a meal based on polenta with wild boar and "braciata".