Barsaglina I.G.T. 2011
Description
Our wine is obtained from biodynamically produced grapes certified by ICEA and DEMETER. The agronomic management of the vineyards and the growing techniques provide great balance for the plants. Fertilization is carried out mainly with green manure from leguminous, cruciferous and gramineous plants and our composted animal manure. Pesticides are made exclusively from sulphur, bentonite, very little copper and are naturally biodynamic preparations. The wine produced from these grapes reflects the balance and harmony between plant and soil, the maximum expression of our terroir.
Data sheet
Grape variety

Barsaglina 100%

Area of production

Pian delle Vigne-Sassetta-Livorno

Vineyard area

0,5 hectares

Vineyard Altitude

250 meters a.s.l.

Soil

Siliceous Clay with high levels of rock fragments

Training system

Guyot

Vine density

7,000 plants per hectare

Yield per hectare

30 quintals

Vinification

he grapes are harvested by hand, selected and placed in crates, and wine production begins immediately without adding yeast, sulfites or adjuvants. Neither filtering nor fining is carried out.

Alcoholic fermentation

about 120 days

Malolactic fermentation

completed

Aging

16 months in third pass or older barriques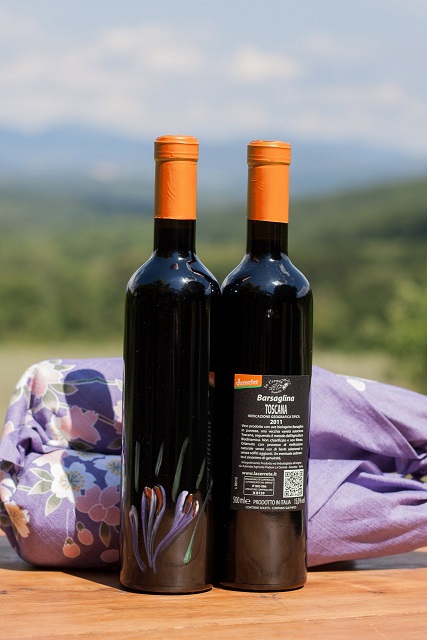 Analytical
Data
Acquired alcohol

14,81 %

Total Acidity

5.90 gr/l

Ph

3,67

Free SO2

4 mg/l

Total SO2

22 mg/l
Do you need any other information? Would you like to make a reservation?
Request info